Compas lets you view all your marketing activities in one place, with actual and planned figures side by side. It supports detailed financial evaluation of marketing campaigns and offers a range of analytical and forecasting tools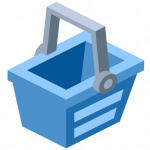 Marketing departments have become significantly more sophisticated and data-driven over recent years. Part of this is driven by the huge amounts of data created by trends such as direct-to-consumer selling and e-commerce, and part of it is a more general trend towards measurement and accountability affecting all parts of the business.
Compas supports data-driven marketers in many ways:
It supports the creation of detailed marketing plans, in which every activity is costed and expected results are specified, providing a fixed target against which to monitor performance
It integrates actual sales data with the marketing plan as it arrives, allowing close monitoring of activities and easy updating of forecasts
It can take feeds from many different systems, allowing all marketing activities to be viewed together, along with internal and external data
It supports automatic reforecasting of the results of a marketing campaign once a few days' data are available
It allows detailed financial evaluation of marketing activities and can be used to build a detailed budget from the marketing plan, allowing results to be traced back to the drivers, and changes to the plan to update the budget automatically
It contains powerful marketing analytics and visualisations – both at the campaign level, and over longer time periods
Plans are automatically snapshotted on a weekly basis, so that marketers can see how forecasts have changed over time
Compas contains a number of forecasting tools – for marketing campaigns, subscription revenues and customer lifetime value
For a sophisticated marketing department, or one where marketing is closely integrated into overall business planning, Compas provides a complete suite of functions, which help to save time and drive return on investment (ROI). The integrated nature of the Compas platform means that where marketing is a major driver of short-term sales (e.g. direct to consumer businesses, or businesses where promotions drive a large proportion of sales), it can be used as a complete business planning tool – feeding into the budget, supply-chain planning and human resource requirements.
Compas is a flexible platform that can be tailored to a wide range of needs. Contact us now to discuss your requirements, or to see a demonstration.