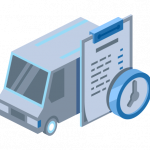 One of the key innovations of ERP systems like SAP was to put all elements of an organisation's planning framework onto a single, shared platform. This enabled plans for different departments to be fully integrated, removing inconsistencies, saving time and reducing errors.
Compas is not an ERP system – it operates at a higher, more strategic level and is aimed at a different audience. This enables it to be much cheaper and simpler to implement – whereas a full SAP implementation can take upwards of two years, Compas can be deployed in a matter of a few weeks. Some Compas users already have an ERP tool for managing the the day-to-day operations, which feeds data to Compas. However Compas is also perfect for those businesses which know they need to move beyond their spreadsheet-based planning, but do not need the cost and disruption of a full ERP tool.
Compas belongs to a class of software known as EPM or Enterprise Performance Management tools. These share many of the features of ERP, such as having a common database and broad scope, but are aimed primarily at management for strategic planning and reporting, rather than actually managing individual transactions. This is why they can be so much more lightweight and easy to use – they can gloss over some of the minutiae of operational complexity, in order to provide a more useful overview to management over the medium term.
However, that is not to say that Compas cannot be used for detailed operational planning if required. For example:
It can build a demand forecast by product
It can load Bill of Materials (BOM) information, and use that to generate a phased demand forecast for individual product components and packaging items from the product forecast
It can calculate demand for human resource requirements, such as call centre and warehouse staff
It can calculate transportation requirements and costs
All of these forecasts can be exported in flat file format, for loading into other systems if necessary.
In fact, Compas is a highly flexible platform that contains some powerful forecasting and planning tools, which can be used for a wide range of planning purposes. However, because everything uses a single shared database, when a change is made in one area (e.g. to a business driver, such as a sales or marketing activity) the full implications, financial and operational, are calculated to ensure that everything is internally consistent. This allows businesses to plan with confidence, and operate efficiently, as it saves time and increases the accuracy of forecasts, allowing better customer service with lower stock levels.
Contact us now to discuss your requirements, or to see a demonstration.